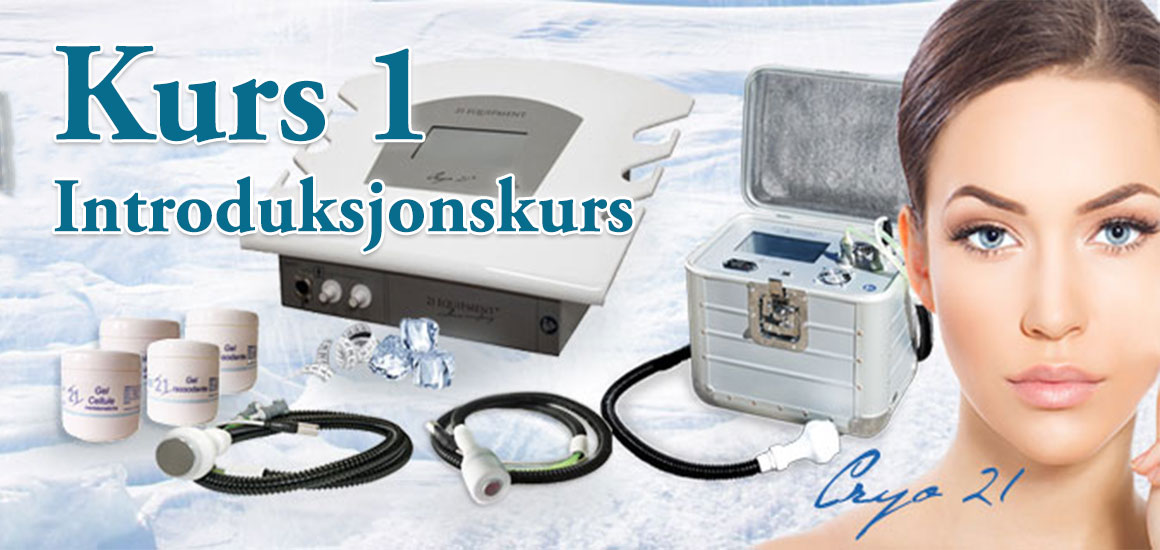 Introduksjon til Cryo 21 og teorien bak.
Cryo 21 – teori
Hva er kryoterapi?
Informasjon om produktene brukt under behandling
Overvekt og fett
Permanent fettfjerning – Apoptose
Hva kan vi tilby kundene for et enda bedre resultat? Hjemmebehandling
Kontraindikasjoner
Opplæring i bruk av Cryo 21
---
Priser Cryo grunnkurs 1 
Kurset går over to dager og er for de som allerede har kjøpt et Cryo 21 apparat.
Gratis ved kjøp av maskin for maks to personer fra hver klinikk, øvrige deltakere koster kr 3000,- + mva
Bindende påmelding. Siste frist for avmelding er 5 dager før kursstart.